Are you curious to know "How to start a blog that makes money?"
Good Decision! by showing interest to learn about how to start a blog, you have proved that you seriously want to start a blog.
If you are serious about blogging and working hard to learn the methods to start a blog, you are going to have a money-making blog just after reading this article.
I got the idea to write this article after realizing that in this critical time of COVID most of the people are working from home.
Many people lost their jobs or the sources of earning and they are looking for a source of income and this came in my mind to write this article.
I am making money while sitting at my home in this pandemic and YOU too can do this.
Your question might be how to start a blog for free or start it using paid services. Whatever your question is, I am going to answer all of your questions in this article.
There are a lot of people who want to start a blog but don't know from where to start.
So in this article I am going to show you the exact direction which I used to build successful blog. The direction which you can follow to build a blog that really makes money.
Read this beginner guide on how to start blogging and see where you are today to get started.
Note: This article is lengthy and will take time to read completely step by step for better understanding. I am not going to sell any MLM plan or something like that.
Never be in a hurry – first LEARN then EARN – Nahi to tumhara katega, pakka katega ????
Many people want to become a millionaire in 1 month or 1 year and if anyone promising you that you can be, – good luck with that. You are going to get scammed for sure????????????
One can choose blogging as a full-time carrier. There are so many blogs which are making a lot of money.
Remember! Blogging is a journey, it is not something that can make you overnights successful. It takes time and efforts in a proper direction.
If you are ready to learn and implement the things, this article is for you. Yes, you are still reading this, you are one of those who really want to start a blog.
So, let's get started.
One more thing I would like to say that you can create a blog in just 20-30 minutes. Starting a blog is not difficult at all, but you need a right guide and patience.
Why should you start a blog?
You may come here to learn how to start blogging just to make money right? But do you know that, apart from making money, you can achieve a lot through a blog?
You can help people through a blog. You provide solutions to their problems like I'm guiding you to create a blog. You can motivate people by sharing your thoughts, etc.
While blogging, your writing art / style and Thinking Power improves to a great extent.
You meet thousands of new people through comments or other social media platforms.
You can promote any of your other business or service from your blog when it is getting a good traffic.
You can gain popularity through your blog.
Along with all these, you can earn a good money while working from your home or any place in the world.
You can start a blog to achieve any thing or all because there is no limit how much money are you going to earn.
And there are hundreds of more benefits when you become a blogger.
What is Better Option, Free Blog or A Self Hosted Paid Blog?
There are 2 ways to create a blog – one is Free and the other is Paid, in which you will need to buy a Top Level Domain and a Hosting to store your all blog content online.
Are you confused, what is it? Don't worry, later, I'll explain in details, what is Top Level Domain and Hosting)
In starting a blog with paid services, you will typically have to invest $50-60 (₹3500-₹4200 around) for a year (may be less according to hosting plan if you buy it in offer).
What is the Top Level Domain and hosting?
If you do not already know, I would like to clear you doubts ―
Domain Name – Domain Name is in a way the name of the website that we type in the Browser, as here in my case "MunendraSingh.com" is a domain name.
https://munendrasingh.com is the url of my webpage or blog.
There are mainly four parts in the domain:
HTTPS: // (Hypertext Transfer Protocol)
www (the subdomain)
MunendraSingh (Domain name, it is in my case, amazon, google, facebook, etc these are the domains)
.com (This is called the Top Level Domain, like .com .Org .Info .Net, .Co.in, .in, etc. that appear at the end of the domain name)
Web Hosting – Web Hosting is a place where all the files of your blog are online stored. When someone accesses your blog, it opens online in the user's phone / computer device.
Hosting can be considered as a hard disk of a computer, which stores your blog's data (images, posts, pages and other files) securely. This hosting companies keep in their servers which charge you for hosting Per Year or Per Month basis.
Starting a blog with paid services is always a better option. You can make money from both, a Free blog and a Paid one.
But the difference is like you want to travel mumbai to delhi and you have two options. One is Bicycle and second is a car / airplane. So, the free blog is like a Bicycle and paid one is like car / airplane.
More reasons I'll explain later, why should you start a blog with paid resources.
How To Create A Free Blog on Blogger or WordPress?
Blogger.com, Wix.com, WordPress.com, etc. There are so many platforms where you can create Free Blog but there will be some limitations.
Therefore, I would advise you that you should not make a Free Blog if you want to make a bright career in Blogging. The main reasons not to start a free blog ―
Your blog name will look like this, YourBlogName.blogspot.com YourBlogName.wordpress.com or YourBlogName.wix.com, which is much longer and harder to remember than Paid Blog, YourBlogName.com.
You will have limited options available to design your blog, whereas in Paid Blog you can design every element of your blog according to you.
In monetization (advertising on your blog) you may have a lot of problems. Because advertisers and clients will not take you very seriously and your earnings will be affected.
Lastly, most important, your blog content will not be under your control, in this case, if any of your wrong content is posted or anything goes wrong, then your blog may get suspended or deleted, in that case you can do nothing.
I hope that after knowing these above reasons, you must have understood why you should not start Free Blog. But still, if you want to start Free Blog, then you can. This is the step by step guide How to Start a Free Blog in 2020.
In this article, I will share the step by step guide. By following that, you can start a Self Hosted Blog for only about $50-$60 or less.
How to Create A Profitable Blog? Step by Step Guide
Here I am explaining it in 10 Steps to make Profitable and Self Hosted Blog. All steps are very easy to understand even if you don't have any basic knowledge about this.
I am breaking up the article in 10 steps for better understanding.
Step 1: Choosing the Right CMS
Step 2: Choosing the right Niche for Blog
Step 3: Buying a Good Domain for your Blog
Step 4: Choosing a Good Web Hosting Provider
Step 5: Set Up WordPress To Make Your Blog Live on the Web
Step 6: Designing a blog using a Responsive and Attractive Theme
Step 7: Installing and activating some necessary plugins to manage the blog
Step 8: Writing and publishing the first blog post
Step 9: Marketing your blog on social media and other platforms
Step 10: How to Start Making Money From Your Blog
Step 1: Choosing The Right CMS
CMS or Content Management System is mainly Blogging Platform like Blogspot, WordPress, Joomla, Drupal, Wix.
These are the platforms where you write a post for your blog and manage all the files of your blog. I explain in detail, how to do that.
We have so many Blogging Platforms available but WordPress is the best. Some people are running a very good blog on Blogspot but I would always recommend you go with WordPress.
The main reasons for choosing WordPress
WordPress is a free blogging platform.
Here it is very easy to understand its dashboard and design a beautiful blog on WordPress.
On WordPress, you get over 5000 Free and Paid Themes for designing your website or blog as per your requirements.
There are more than 55000 plugins available to make your blog manageable and more professional. With the help of these plugins, you can easily run your blog without the knowledge of Programming / Coding.
Apart from this, if you need any help related to setting up your Blogs, then you can join WordPress Forum. Their team or community support is excellent.
Let me give you an idea, how popular is WordPress. Around 98% of the blogs in the world are currently using WordPress. My all blogs including this one also running on WordPress.
So I would always suggest using WordPress CMS for Blogging.
Step 2: Choosing the right Niche for Blog
Here you have to pay attention that this is the most important step for your success in Blogging.
Identify your blogging Interest because many people are confused about starting a blog and they are not able to decide the niche or topic to write.
They are confused "what should they write?"
This is the most important step for newcomers to step into Blogging. Because choosing the right niche, determines whether you will succeed in Blogging or not! Yes, you read it right…
Do you know that 90% of bloggers give up blogging and quit blogging within four-six months of starting a blog?
The only reason for this is that they start blogging on that Niche in which they are not interested or they are not Passionate.
Niche is a topic that you want to write on your blog. There are other topics within this one topic.
Are you still confused?
For this, very first thing you will have to find is your passion, knowledge, interest or enthusiasm about any topic.
This topic could be a programming language that you are already studied in your college or you are working in a company, this could be a specific job category (like marketing, HR manager, etc.) or this could be your passion for bikes, cars, or technical gadgets.
At whatever stage we are in our life, we all have some special skill sets and passions. I hope you got it, what is a niche. Still, confused? Why Bloggers quit if they choose the wrong niche? Let me share an example with you…
MoneyConnexion: This is the blog of "Pritam Nagrale Sir", it provides information about how to earn money, investment, etc.
He himself has also told in his video that by starting Blogging from 2012, he has earned more than TEN CRORES from Blogging. But wait, earlier he had also run a blog related to technology.
That was not his favorite topic, he could not run the blog and despite a year's hard work, he did not get much from that blog.
So, ask yourself these questions to identify a niche of your interest:
Do I have enough passion about my topic?
Can I write about my topic without getting bored?
Do I have enough knowledge about my topic?
Will my blog's tone be powerful enough to captivate my audience?
Can I write for 6 months without worrying about income from my blog?
Am I ready to learn too many new things?
Is there any audience for my topic?
If your answer to these questions is "yes", you are good to go.
Step 3: Find And Register A Domain Name For Your Blog
In the previous steps I have already explained what is the domain.
Choosing a domain to start a blog is not so difficult. You can easily choose a Perfect Domain. The second way is that you can choose any word to make it a brand. If you have already taken the domain, then you can skip this step by clicking here.
Most of the people waste too much time deciding a domain name for their blog. Believe me, it doesn't really matter a lot, but…
If you already don't have a domain, then you should keep a few things in mind to choose a great domain for your blog or website.
Short & Simple: Domain should be short and simple so that it is easy to pronounce and easy to remember, this makes mouth-marketing easier.
Use Keyword: Try to keep your keyword present in the domain, this makes SEO (Search Engine Optimization) easier.
Avoid using Numbers and Hyphen: You should not put Numbers and Hyphen in the domain, this will be difficult to remember.
e.g top10hostings.com, jump2top.com, 10moretips.com. They always confuse people because most of the time they'll forget it was a digit or written in words.
Try To Avoid Adjacently Double/Triple Letters: Try avoiding domains like BestTickets.com, StressLessStory.com are always confusing because people forget to add those repeating letters.
Use TLD (Top Level Domain): You should always buy a TLD. If you want to target the audience Globally, then you should buy .com. Or if you are writing your blog for the Indian audience then going with .in is also good.
So once you have decided your domain for blogging, it's time to buy it.
Companies like GoDaddy, BigRock and NameCheap are one of the top domain provider companies in the world.
So you can buy your domain name for your business from any of the websites listed above.
Here I am showing the example of Godaddy.com
Open the Godaddy.com website and search for your domain name. Here I searched for the domains name BloggingWheel.com, and luckily it was available.
After finding an available domain name for your business, you can proceed with the registration process on the site and make the payment via your Debit/Credit card or any available method.
Watch this video to learn how to find good domain name and how to book a domain name.
Step 4: Choosing a Good Web Hosting For Your Blog
You have selected your domain name.
Now, you need a better Hosting Provider to save your data online and make your Blog Worldwide Accessible.
When you write a blog, your blog will have some texts, images, videos and many other things. Where are you going to store all those things on the internet?
Here comes the role of hosting as I already explained about it at the starting of the article.
Now you can say, Munendra, I got idea of domain and hosting but which Hosting Provider should I choose?
If you are a beginner, rather than giving you a list of a thousand web hosting providers, I personally recommend Hostinger. After a long research I came to know that it is the best and affordable hosting. Additionally, if you go with THREE Year Plan you get a huge discount and FREE domain and SSL.
Their support is the best in the market and is perfect for beginners. If you are just starting out, you will love their service. Hostinger's plans are affordable and their services are very easy to use.
The up-time of Hostinger or say site speed is very good.
Another option you may like to with is NameCheap if you are at a tight budget. This blog Munendrasingh.com is hosted with NameCheap. Their plans are cheap and service is also great. When I started this blog I didn't have a good budget. So, you may also go with NameCheap.
I am using Namecheap services for more than ONE year. I never faced any problem. If I need to contact their support team they are 24×7 available.
In this article, I will now guide you buying and setting up a blog on web hosting from SiteGround. You can pick any other web host you like. I am choosing this in tutorial as I have the only screenshots of this while purchasing.
Don't worry, All the hosting have same cpanel. So while purchasing, options might be different a little but later you get almost same options in all shared hosting.
The steps will be similar but I am showing you procedure on Siteground. You can go with any hosting, Siteground is a little bit costly, relatively.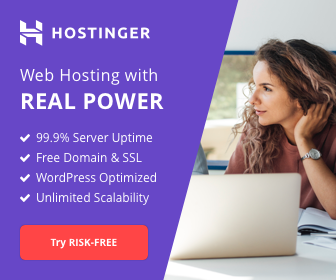 Follow these steps to get web hosting for your first blog:
Step 1: Visit the SiteGround Pricing Page and select a plan:
I recommend the GrowBig plan. Click the Get Started button.
Step 2: Choose a Domain Name
Enter the domain name you would like to use for your blog, you can also register New Domain here.
If you have not already chosen a domain, then select it in this post, read it.
If you have already taken a domain, click on "I Already Have a Domain" and enter your domain. Once you have entered a domain name, click the proceed button.
Step 3: Fill In Your Account Details
Fill the required information asked on it. These details will make up your account.
Step 4: Enter Your Credit/Debit Card Information
Step 5: Agree To The Terms & Click The Proceed Button
Confirm Terms and Conditions then click Pay Now and make payment.
It will take a few minutes for SiteGround to ready up your web hosting account and get your domain name ready.
Wait a few minutes, then check your email for important details related to your account.
After that, log into your SiteGround account and move to the next step
Step 5: Set Up WordPress To Make Your Blog Live on the Web
Installing WordPress is not as difficult as a milestone, as newbies think.
it's easy…
All what we need is information about it and proper guideline.
Here I will explain to you step by step how you can set up your blog on WordPress and make it live on the Internet. So let's dive into this…
First of all, after purchasing Hosting, log in to your SiteGround account if you aren't already. You will see an interface on your screen similar to this:
Here, click on the first option "Start a New Website", then the software below which you want to install, we are going to set up it on WordPress so select it.
Now enter admin details for your new WordPress blog or site.
This form will create an admin account for your WordPress site. You will use this account to log in to WordPress and make changes to your site.
So, choose a strong password and write it down somewhere, in case you forget it you can get access to your website.
After filling all the information, now, check the terms and conditions checkbox and then click the Complete Setup button:
It may take a few minutes for SiteGround to finish seting up your WordPress blog or website.
Now, click on "Proceed to Customer Area" button:
After this, click on the "My Accounts" menu on the top.
Now, click the "Go To Admin Panel" button to visit your new blog's admin dashboard:
Now, you will be redirected to the WordPress dashboard where you will have to log in with your login details (which you choose during the installation):
That's it. Congratulations! You just set up your first WordPress site.
Remember, this URL whenever you want to log in again:
https://YourBlogDomain.com/wp-admin/
Replace YourBlogDomain.com with your domain name and visit that link. It's the URL to your WordPress dashboard where you can manage your site.
Step 6: Designing The Blog Using Responsive And Attractive Theme
Now that you have a WordPress site, you need to change the default theme.
Although the default theme looks good, it's not optimized for blogging.
In Blogging, Desing Blog is very important because if you do not have an Attractive Design then you will lose a lot of Traffic and Audience. A good Desing Audience helps to grab the user's attention.
Without a good design, no one will pay attention to your content.
So let's know which theme is best for you?
If you want to start a blog as a business then you must understand the power of an investment.
Although there are a lot of free WordPress themes available in the market, I personally recommend Genesis, GeneratePress, MyThemeShop, and ThemeForest for finding a perfect theme for your blog.
On ThemeForest, you can select the theme from various categories like creative, blog, retail, entertainment, technology, real estate, education, and other categories.
I use GeneratePress on my other blogs which is the lightest theme of only 50KB in size, makes the loading speed of your website or blog quite good.
In GeneratePress, you have more customization options, unlike other themes. It's one of the easiest to use WordPress themes and comes with all the features you will ever need.
With GeneratePress you can change the design of your blog as much as you want.
If you are interested in using free themes, here's how you can find and use free themes on your blog:
To change your WordPress site's theme, select the Themes menu from the Appearance menu in the sidebar:
Now, click the Add New button to find a new theme for your blog:
Now, scroll down until you find a better theme that you like or you can search for a theme:
In the Themes section, you will find a lot of free themes. Take your mouse over the theme and click the install button to install the theme.
But if you have already purchased or you have a Zip File of the Theme, then you have to click on the "Upload Theme" button.
It will take a few seconds for the theme to install. Once the theme is installed click the Activate button on the theme you installed.
This will activate the theme.
Now, visit your website's domain name to see what your website looks like.
So now, we have successfully installed a great theme in our blog, now customize it as you want it to look like.
Before starting writing on the blog, let's talk about some important plugins, with the help of which you can optimize your blog. Also, these plugins are necessary for the security of your blog.
Step 7: Plugin Installation Required to Manage Blog
It is very difficult to run a WordPress blog without plugins. Plugins help in optimizing your content and improve the speed and SEO of the blog.
Here I am giving you a list of must-have plugins which will be very helpful for you:
TablePress: You can put a beautiful table in your post or page without coding or programming.
Subscribe to Comments Reloaded: This plugin will send a notification to the user when his comment gets replied on your blog. So, ultimately it will increase engagement.
Elementor: This is the page builder in which you will find beautiful pre-made templates, with the help of which you can make your post or page beautiful according to you.
Rank Math SEO: SEO is very important for your blog to rank in Google or any Search Engine. Rank math is a great and Free SEO plugin. Some people will suggest you use YOAST SEO Plugin.
Yoast is also a great plugin but you are not provided so much features for Free like rank math. You will have to pay for the premium features.
WP Rocket – You may already know that the speed of a website or blog matters a lot for good ranking in Google. And this plugin makes your blog faster.
Thrive Leads: If you want to collect emails from your readers, you can use thrive leads.
iThemes Security: Many times someone tries to hack your blog, then this plugin helps you in securing your entire website.
Now let me tell you how to install a plugin on WordPress blog:
To install a plugin on your blog, select the Plugins menu in the sidebar:
Now, click the Add New button to find a plugin for your blog:
Now you will get a list of plugins here, click the Install Now button to install the plugin.
It will take a few seconds for the plugin to install. Once the plugin is installed click the Activate button on the plugin you installed.
This will activate the theme.
Congratulations! Your blog is ready to go, bu what's next?
But What's Next?
Now that you have started your blog, you might be thinking "What's next?"
The only way to keep your motivation alive is to add some content to your site.
The best place to start?
Your website's about page.
That's the page where your readers will get to know you better.
When you are done with about page, write a contact page where your readers will get the options to contact you.
Write the Privacy Policy and Disclaimer page which are compulsory to have if you apply for Adsense or planning for Affiliate.
Hi, Do You Need Help….?
Do you want to start a blog?
But don't know the technical process behind it?
No worries, I am here to help you set up your blog for free.
Click Here
Now publish your first blog post for the readers:
Step 8: Publish First Blog Post
To write a post on your WordPress blog, choose Posts menu in the Dashboard.
Now click on the Add New button and you will get the space to write a blog post
So, here is the post editor in front of you. You have so many options here, you can add a heading to your post, text paragraphs, subheadings, you can add an image and so many other formatting options.
Never use copyrighted images in your posts, always use copyright-free images, and don't copy the content for your blog post from anywhere.
When you are done with writing and formatting your blog post, just hit the publish button and make your post live on the internet.
Step 9: Marketing Your Blog On Social Media and Other Platforms
After writing your first blog post, it is important to have traffic on your blog. So, it is time to share it with your friends.
For this, you must share your blog post with your followers or friends on Facebook, Whatsapp, Twitter, or other social media sites.
Another important tip for you, create social media pages for your blog. You can also get huge traffic from those pages in the coming time.
You can also get good traffic from Search Engines like Google, Yahoo, Bing, etc but it will take some time and you need to learn so many things about SEO, Search Engine Optimization to rank higher in Google.
Step 10: Start Making Money From Your Blog
Now your question will be, Munendra, I have created the blog and published my articles on it but the question is how can I earn from this?
Who is going to pay me and why?
Finally, the wait is over.
Now come to the best and everyone's favorite part in blogging, how to earn money from a blog?
Although there are so many ways to earn money from a blog, here I am telling you the most popular ways. Through which you can earn quite a lot of money from your blog.
Advertising on your blog: The most popular way to earn is by showing advertisements on your blog. In this way, you can convert your traffic into money. Here is a simple rule, more traffic means more money.
Now, you may have a question, Munendra, who is going to show advertisements on my blog, and how can I approach the advertiser?
No need to worry at all.
There are many ad networks. One of the most popular ad networks is Google Adsense.
You can apply for the Google Adsense, if your content meets the Google Adsense policies, your blog will get approved to show ads.
When your blog is monetized with Google Adsense, you start earning by showing advertisements on your blog.
Affiliate Marketing: This is the best way to earn a lot of money from Blogs. You can put an affiliate link to sell the product on your blog and if any reader or visitors clicks on the link and buy a product then you get a good commission.
How affiliate works, you can get an idea from the below picture.
Offer a service: If you are an expert in any skill, then you can give the service to your readers from where they can pay you directly.
Just like if you are a website developer or SEO Expert, or something else, you can provide that service to your readers and earn decent money.
Sell Your Products: If you have good traffic on your blog, then you can easily sell any of your products. If you are a writer and you have published your books, you can market it through your blog and earn good money by selling it.
Congratulation! You have created your blog in 2020.
Remember! Creating a blog is never s success. this is the beginning of your journey. You need to learn so many things like SEO, Affiliate Marketing, Improve writing skills, and many more.
All the best for your beautiful blogging journey. Please Share this post Every single share counts for me! I appreciate your effort.